Wednesday, October 04, 2006

Cuti Seminggu; Temui Saya di Singapura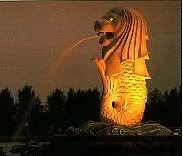 Mohon maaf sebesar-besarnya untuk absennya saya dari dunia blogging selama sepekan ke depan. *sob* Kegiatan jalan-jalan mampir ke blog para sahabat atau pun sekedar bersapa melalui shoutbox untuk sementara memasuki tahap istirahat. *air mata mengalir deras* Ini juga berlaku dengan menghilangnya saya dari maraknya arena cuap-cuap di Yahoo! Messenger maupun lalu lintas informasi yang keluar dan masuk melalui beberapa alamat e-mail saya. Bagi orang yang separuh hidupnya didedikasikan pada kemeriahan blogging tentunya hal ini merupakan sebuah perubahan drastis *hiperbola mode on*.

Eh... eh... eh... ada apa kah gerangan?

Selama tujuh hari terhitung dari tanggal 3 hingga 9 Oktober saya akan berada di
Singapura. Tentu saja bukan untuk kepentingan jalan-jalan! Kali ini saya berkunjung untuk kepentingan dinas *sok resmi mode on*. Melalui Dinas Kepemudaan dan Keolahragaan Provinsi Jawa Timur saya diperbantukan untuk berpartisipasi dalam Pameran Produk Indonesia yang berlangsung di Singapore Expo. Kali ini kami menampilkan kelompok pemuda binaan Dispora dengan beberapa produk unggulan, antara lain kain bordir tradisional dan batik tulis Madura. Kegiatan promosi ini merupakan salah satu perwujudan dari program pembinaan generasi muda di provinsi Jawa Timur dalam menekuni usaha kerajinan tradisional sekaligus memasarkan dan memamerkan hasil kerja mereka.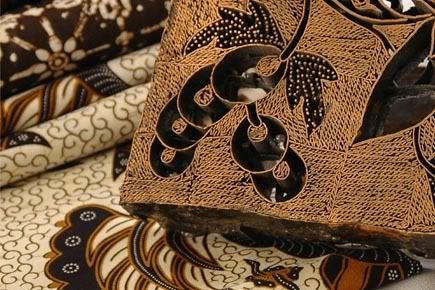 Perhelatan akan berlangsung dari tanggal 4 hingga 8 Oktober. Mohon doa restu dari rekan-rekan sekalian untuk keberhasilan kami dalam mengikuti pameran ini. Jika anda kebetulan (atau memang) berada di Singapura; kunjungi kami, anjungan Dispora Jatim, di Singapore Expo - Hall 6A (during business hours). Petunjuk untuk menuju lokasi pameran dapat diperoleh di situs resmi Singapore Expo.

I will advise you on my local contact detail as soon as I get there while my
regular cellular number will be activated several times a day to check for the incoming messages. Semoga perjalanan dinas saya kali ini mampu memberikan inspirasi tersendiri bagi keceriaan hari-hari anda sekaligus memperkaya khazanah kehidupan kita semua. Hope this finds you all well and have a hardrocking week. Groetjes.

posted by dodY @ 16:49